Memorial IVF, Andrology and Genetic Center in Istanbul, Turkey provides top quality service with its experienced team, strong infrastructure and modern treatment methods. With an experienced team of over 70 experienced, we have accomplished many firsts in Turkey — we are one of the most renowned IVF centers in Europe.
Our leading fertility center was the first in Turkey to apply techniques such as Microinjection and surgical sperm extraction, embryo freezing procedures, endometrial co-culture, genetic diagnosis of embryos etc. More than 9000 babies were born thanks to our experience and the application of these sophisticated methods.
Leading IVF Treatment Center in Turkey
The IVF and Genetics Center of Istanbul consists of IVF, Andrology, and Perinatology Clinics; Embryology, Andrology, Research and Development laboratories.
This is the only center in Turkey where all these units are present. Our Center is the first and the only Center certified by the Ministry of Health to train doctors, embryologists, biologists and nurses for IVF implementations.
Our team has achieved outstanding success in helping patients with issues such as repeated implantation failure and pregnancy in later ages. Through our scientific research and development we continuously refine existing techniques and develop new techniques in these fields.

By using pre-implantation genetic diagnostic (PGD) methods in families who have a risk of genetic disorder, it is possible to diagnose thalassemia, Muscular Dystrophy, Hemophilia, etc. in embryos.
With all these achievements, various treatment techniques we offer; our center occupies an important position not only in Turkey but in Europe and worldwide. Therefore we have many patients coming abroad especially from Italy, Germany and the Balkan States.

In addition to infertility treatment, we also feature Research and Development Studies in our center; research and knowledge sharing is very important to us; we hosted the 5th World Congress on Genetic Preimplantation Diagnosis; thereby the congress took place in Turkey.
Our Research and Development Laboratory was the first to obtain and cultivate embryonic stem cells in Turkey; we achieved to obtain various tissue types such as functional heart muscle cell and nerve tissue cell.
Our center has been and will be a leader and an example with its scientific and ethical studies. We are working on improving the success of IVF treatments and developing new techniques by cooperating with the world's best centers.
First IVF Treatments
ICSI (Intra Cytoplasmic Sperm Injection) in 1994
TESA (Testicular Sperm Aspiration) in 1995
TESE (Testicular Sperm Extraction) in 1995
First live birth with embryo freezing in 1997
First live birth after blastomere biopsy and preimplantation genetic diagnosis (PGD) in 1997
AHA (Assisted hatching) procedure in 1998
First polar body biopsy in 1998
First blastocyst stage embryo freezing and birth in 1998
First's in the World
First healthy baby born after PGD for Osteogenesis Imperfecta (brittle bone disease)
First healthy baby born after PGD for Lafora Disease
First bone marrow transplantation and full recovery after using PGD and HLA typing techniques for Wiskott Aldrich Syndrome
The first ALL (acute lymphoblastic leukemia) case in the world cured via stem cell transplantation after preimplantation HLA typing
The first AML (acute myeloid leukemia) case in the world cured via stem cell transplantation after preimplantation HLA typing
The first DBA (Diamond-Blackfan anemia) case in the world cured via stem cell transplantation after preimplantation HLA typing
The first X-Adrenoleukodystrophy case in the world cured via stem cell transplantation after preimplantation HLA typing
The first Sickle Cell Anemia case in the world cured via stem cell transplantation after preimplantation HLA typing
The first Diamond- Blackfan Anemia case in the world cured via stem cell transplantation after preimplantation HLA typing.
IVF with ICSI in Istanbul
IVF with ICSI (Intracytoplasmic sperm injection), also known as microinjection, is mainly used for men who have fertility problems. It is when a single sperm is injected into an egg. This procedure is performed under a microscope using microinjectors.

ICSI has very high success rates, especially among couples in their early thirties. ICSI has enabled 95% of infertile men to become biological fathers. ICSI or microinjection is for men who have low amounts or no spermatozoids in their ejaculation, or abnormalities.

Our Center is the first center in Turkey that achieved pregnancy using the microinjection technique. And also, IVF Center and the Genetics Laboratory are located in the same building (Memorial Hospital IVF Center happens to be the only Center in Turkey where you can find all these facilities together).
Contact clinic and get a free quote
Reviews
أهلا وسهلا لورا الحمدالله انت كيفك أن شاء الله بخير نحن أجرينا برنامج طفل انابيب في مشفاكم والحمد الله نجحت ورزقنا الله سبحانه وتعالى بولد -- ولكم جزيل الشكر والتقدير على اهتمامكم بما رضاكم

Excellent patient care facilities. Professional staff. Very good attention from the doctors. Excellent prices. Performs only neccesary tests. On the other hand, staff's English level is low. Even with English speaking coordinator, the egg inducing process is somewhat hectic. Unfortunately in the end we did not get pregnant.

I NEVER FORGET THIS LOVELY EXPERIENCE IN THIS CLINIC BECAUSE OF DR GEM DEMIREL I AM PREGNAT WITH TWEENS

The people hwo work in this clinic are really very good doctors,and you feel comfortoble with them.

Great communication, great doctors - Gyuvench Karlikaya is my doctor at Memorial, nurse Sabrie - bulgarian native speaker. I am very glad to met them. Everything about the procedure was professional. But for sorrow there was no pregnancy and I don`t have a baby girl now.

All the staff was professionally looked at their job. Were very kind and worked in a team. It doesn't matter the doctor is out of clinic - the other doctors do what have to be done without exuse they do not know what is the stage you are or what exactly you have to do.

i am very happy because i have a lovely daughter thanks memorial. she is my life. i really thank god and the science for that. i advise to every woman to try the ivf and never lose hope.regards

My situtaion was very diffcult, i had four IVF proceudeures in amman jordan, after facing negative result, i was searching the net and run into visitand care, and after five days filling out the form i recived a phone call , they listened to my problem and was able to connect me to memorial hosiptal in turkey, there the doctors took all my test results and set a appointment for me to visit, the treatment was increadiable and comfortable for me and my wife.. we were surprised with the entire staff and team doctors.. and the results twins babies

The treatment was very high stander. I live in Amman Jordan we have tried IVF five times, and our first time was in turkey and the results were twins as for the treatment was very nice clean and on time

This letter is to show you our appreciation for all the assistance you have offered us during our visit in Turkey, you were very knowledgeable about your profession and you take it seriously, we appreciate the system management at the hospital, professionalism, IVF team,caring staff, the entire hospital. Please inform the entire crew that was involved in helping us we thank You!
Staff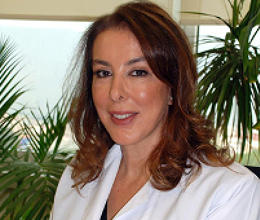 Prof. Semra Kahraman
---
Dr. Semra is one of the first fertility specialists in Turkey to achieve pregnancy by using ICSI. Her international experience and comprehensive training in assisted reproduction treatments have earned her well-deserved praise from patients in Turkey and abroad.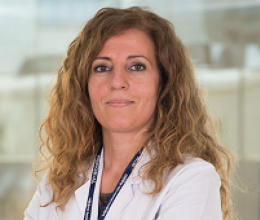 MD SEVINC UNAL
IVF Andrologia and Genetics Center
---