ROMOY IVF Center
ROMOY Healthcare offers the highest standards in medical treatments for patients all around the world by combining the most effective treatment method with cost-effective options.
ROMOY IVF Center offers the patients all-encompassing services concerning the treatment of infertility — with expert fertility specialists, scientific and improved infrastructure and work ethics.
While the focus is primarily on the treatment of couples that are unable to have a baby, the center also offers solutions to couples who may encounter problems with pregnancy and gynecological diseases.
ROMOY IVF Center is committed to the patients' health, happiness and hope for children. The center offers the latest advancements in medical technology and fertility treatment — combined with compassionate individualized and personal care that is as stress-free as possible.
ROMOY IVF Center presents Infertility treatment for both female and male patients:
IUI (Intra Uterine Insemination)
Natural Cycle IVF
IVF with ICSI
IVM (In Vitro Maturation)
IVF with PGD (Pre Implantation Genetic Diagnosis)
Embryo Freezing
Microdissection TESE
PESA (Percutaneous Epididymal Sperm Aspiration)
TESA (Testicular Sperm Aspiration)
Gynecology policlinic
Pregnancy care
Endoscopic surgery
ROMOY's Advanced Technology
ROMOY lapse system, sperm analyses and preparation technics, IMSI, ICSI, embryo freezing and thawing, blastomere biopsy for PGD/PGS, assisted hatching, blastocyst stage embryo freezing and thawing, granulosa cell co-culture are successfully implemented by following new technology methods combined with a strong team.
The centers thawing embryo transfer percentages are extremely high and patients can rely on the laboratory team for both embryo freezing and thawing procedures. ICSI and IMSI technics is used in embryology laboratory especially for the patients, who suffered from male infertility, with more than 15 years experienced embryologists.
ROMOY IVF Center also uses new technology — time-lapse incubator system in embryology laboratory. By using this system the patients' embryos can be observed 24 hours without removing the embryos from the incubator. This technology allows for continuous, uninterrupted monitoring of the embryos for up to five days. A unique time-lapse system improves IVF treatment and effective communication through comprehensive documentation of embryo development and evolving improvements in selection for the patients' embryos. Patients are able to receive an embryo development video (Istanbul IVF Center also offers this option).
Success Rates ROMOY
Success rates achieved at ROMOY IVF Center are above those observed at prestigious European IVF Centers and at the same level as American IVF Clinics.
The ROMOY Team is well aware of the difficulties in obtaining medical service in another country, and in a foreign culture. By working with ROMOY, you will feel always "at home" at every stage of your treatment. We will accompany you starting from the moment you enter the country up until you leave.
Contact clinic and get a free quote
Reviews
The services of Romoy and Treatabroad were very good; especially I thank Ms. Sebnem a lot for helping me.

The services is very good . and the approach was very nice İ wish you success ,

I received all the services I need. I thank Romoy company and Treatabroad very much. They helped me a lot. I am very happy to work with them.

The entire hospital team was very good. In particular, I am very grateful to Mr. Devrim and Ms. Sahar for their care.

ı have done ivf last year with romoy Healthcare and after 5 years without child finally i give born to my first child, thank you for all the staff of romoy Healthcare and their job and their credibility

Аида Алиева. 23 сентября 2017. Выражаем огромную благодарность ROMOY Gobal Health, за рождение нашей доченьки! Наше солнышко появилась на свет 28 июня 2017 г. Низкий Вам поклон за ваш профессионализм, поддержку и за результат Вашей работы! Спасибо Вам большое, за то счастье, которое появилось в нашей семье!

Totul a mers foarte bine, sper ca serviciile dvs. vor continua ın acelaşi mod!!!

Я из Узбекистана, Ташкент мне 34. Почти 8 лет не было детей. На родине врачи говорили что дело в гормонах. Врачи посоветовали делать ЭКО, пока возраст еще позволяет. Решились делать летом, так как я педагог. Весь процесс прошел в целом нормально, персонал очень приветливый и отзывчивый как и наш врач. Как итог у нас девочка, родила сама, очень красивая и здоровая малютка. Низкий вам поклон ребята.

Zelim da se zahvalim Romoy ekipi, bilo je divno saradjivati sa vama. Nikad vas necu zaboraviti, hvala vam sto ste mi pruzili mogucnost da postanem majka ! havla vam od srca !

Pasi provuam ne spitale shume te shtrejta procesin e IVF,it, une dhe bashkeshorti vendosem te provojm edhe nje here me ROMOY sepse çmimi ishte shume me i volitshem dhe spitalet te cilat i ofrojn sherbimet ishin shume ne kualitet te lart. Dham shume te holla ne spitale tjera ku nuk paten asnje asistenc dhe asnje perkthyes apo sherbim tjeter, mirepo ne ROMOY te gjitha sherbimet ishin te perfshirura ne kete paket, perkthysja, doktorat dhe te gjitha sherbimet tjera ishin tejet te mira dhe ne u ndan shume te kenaqur dhe me rezultate pozitive.

Tashme jam nena e dy femijeve. Nuk mund te benim femij 10 vite me radh dhe me ne fund vendosem te benim me procesin e IVF dhe vendi me i mire pere kete procedur ishte pikerisht Turqia. Sherbimi qe na ofroi romoy grup ishte i papar, mirepo vlen te ceket doktori i cili ishte shume shume i mire, kete e them me gjith sinqeritet. Pasi i perfunduam te gjitha procedurat me sukses u kthym ne vendlındje dhe pas pak e kuptova qe isha shtatezane. Falemderoj romoy qe me berı kaq te lumtur dhe me mundesoj ta perjetoj kete ndjenj kaq te mrekullueshme.

Jam nje nene tani fal ketij sherbimi, jam shume e lumtur dhe e kenaqur me sherbimin qe e kısha asistenca, koordınımı, sherbimi medıkal gjıthqka ishte ashtu sı duhet te ıshte. Kam pritur shume e shume vıte per tu ber nene po ja qe me fund e mbaj femıun ne krahun tım.

me and my wife had great experience with Romoy team. they helped us thorugh with every step of the IVF process. we were able to reach them whenever we need to. years of trying, now we are expecting our first child thanks to Romoy team!

الحمد الله بفضل ربي وشركة روموي الصحية حققت احلمي واجريت عملية الاطفال الانابيب والحمد الله كانت النتيجة الايجابية والانا الان حاملة وفي الشهر الرابع وادعولي الله يتمم علي بخير وسلامة واخير

Хочу выразить огромную благодарность нашему врачу господину Эмре и всему коллективу РОМОЙ за проделанную работу.Мы с супругом почти уже потеряли надежду, после 2 неудачных ЭКО, но вернули нам гармонию в отношениях и подарили долгожданное счастье. Очень вам благодарыны... Алина и Вадим Некифоровы г.Казань

Я получил лечение в госпитале Ромой. Благодаря мед.персоналу мы чувствуем себя очень хорошо. Нас туда пригласила фирма «Ромой». Они тоже к нам очень внимательно относились. Если у нас возникали какие либо проблемы, то они всегда были рядом с нами. Я благодарю эту компанию за такое прекрасное отношение. Если вам придется приехать в Стамбул на лечение, то обращайтесь в фирму «Ромой».

أشكر طاقم روموي وطاقم المشفى على العناية الخاصة و الخدمات الجميلة التي تلقيتها من الجميع شكرا روموي

شركة روموي من الشركات المعروفة لدينا بالمصداقية والأمانة ودقة في المواعيد وأنا من كل قلبي أشكر هذه الشركة على خدماتها وأشكر بشكل خاص الأنسة كاتيا والسيد اورهان على مساعدتهم

الخدمة جيدة جدا والأستقبال رائع ونشكر كادر رومويي وخاصة الأنسة كاتيا على أهتمامهم وتعاملهم

كانت خدمة المشفى جيدة وبالأضافة لخدمات روموي كانت ممتازة ونشكر كل من ساعدنا

Всемдобрый вечер. Хочу поделиться с Вами своей историей. С 2004года делала ЭКО в Казахстане, т.к. живу здесь. Всего делала 5 раз. Первые 3 увы были неудачными. Следующая попытка- прижились 3 эмбриона,как же мы были счастливы с мужем. Но в 24 недели у меня произошел выкидыш,врачи сказали,что для меня тройня это много,и мой организм не выдержал.И только спустя годы, последняя попытка, на которую я решилась сделать в Турции в клинике РОМОЙ,увенчалась успехом и сейчас нам 33нед. и мы с нетерпением ждем нашего мальчика. Верьте дорогие пары, и не отчаивайтесь! У вас все получится,обязательно!

J'ai 31 ans et mon mari a 34 ans. On était marié depuis 4 années malheuresement sans enfant. ROMOY nous a aidé pour la procédure. Ils étaient toujours présentes avant, après et au moment de tout. On a eu des moments magnifiques. Ce jour j'ai appris que je vais avoir 3 enfants. Grand merci pour ROMOY.

Низкий поклон и море слов с благодарностью за деятельность сайта VisitandCare.com и компании Romoy! Спасибо всему персоналу, в частности докторам, за мою дочурку, которой уже 9 мес. Вы подарили нам новую жизнь и наполнили ее смыслом и любовью! Еще раз, огромное спасибо!

Здравствуйте! Мы хотим выразить огромную благодарность сотрудникам компании Ромой, на которых мы вышли через этот сайт. По их приглашению, мы поехали только на обследование по ЭКО, но не ожидали такого сервиса и качества. На сколько все оперативно и профессионально схвачено! Мы с мужем не потеряли ни одной минутки зря. И за месяц пребывания в Стамбуле, в центр ЭКО мы каждый день приходили на процедуру как на праздник. А результат – нам уже 12 недель!!!

On était mariée depuis 6 ans et on avait une marriage parfaite sauf qu'on avait pas d'enfant. Nous avons essayé 2 fois la FIV en Algérie sans succès. La découverte de la page visitandcare a changé notre vie. Quand on est allé en Turquie l'équipe de ROMOY nous a supporté pendant toute la procédure. Ils étaient avec nous même après le traitement de la FIV. Grâce à VisitandCare et ROMOY nous avons unebelle petite fille. Je conseille à tout le monde qui veut devenir des parents.

After 4 unsuccessful IVF procedures that I went through in Algeria and Tunisia, I have found Romoy Company in Istanbul, Turkey and I wanted to try one last time. I was tired of negative results and not very hopeful about this one too. But it became a big surprise for me. From the moment Romoy team greeted us at the airport until the time we leave the country, everything was completely great and the treatment has finished without any problem. The hospital staff and Romoy team also answered each question I asked. The translation and transportation services were really good. And at the hospital, doctors and nurses take good care of us. We were comfortable both at the hospital and at our hotel. I would not think that we could really manage this but now we are expecting twin babies! It's like a dream, I still can't believe that I will have two children. I am grateful to Romoy and Visitandcare, thank you so much! I recommend the IVF procedure to anyone who'd like to have a child.

الصراحه تجربتي رعايه تامه من الوضع الصحي ومن الوضع السياحي وكانت عمليه ناجحه
Staff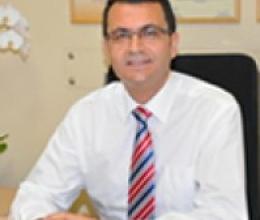 Dr. FARUK BENER
Manager of Embryo Lab.
---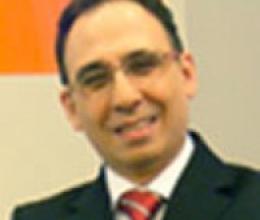 Op.Dr. EMRE KARATEKELİOĞLU
Obstetrician and Gynecologist
---